Where the drinks are strong, the food hearty, the decor ... is watching. There is nothing like that old-school Northwoods Super Club. In fact, we think its not only worth the effort, but we typically plan our day around which one we are going to dine at that night! A few of our most favorites:
GARMISCH on Lake Namekagon (Cable WI); this is an old worth Bavarian campus, perfectly situated to catch the last of the setting sun from the dining room or the brew pub. Originally a cabin for a well established Chicago family, it then become a resort, then closed until it was purchased by the current family a few decades ago, and has been serving up German Dinner fare and drinks ever since. It's accessed by a private road but follow the signs. Once you hit the stone gates, you know you are there. The bar and dining room offer different menus with sandwiches and brew up fare on one side, and finer meals on the others, complete with THE BEST loaded potatoes (or potato pancake if you prefer). You can find favorites such as Shnitzel, as well as steak, prime and salmon. Save room for dessert, a walk to the lake and through the gift shop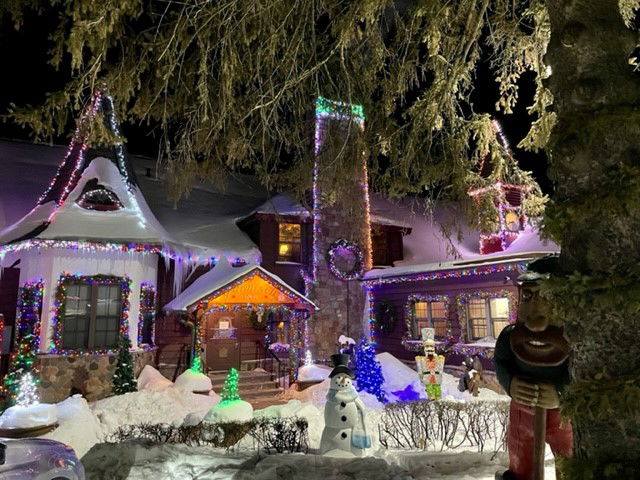 the RANCH Supper Club: is a multi-decade long Northwoods supper club, dating back to the early days of Hayward's birth. It is said that it was frequented by lumberjacks and notorious Chicago gangsters, all there for the same thing; a hearty meal and strong drinks. Touched by only a few families, the restaurant is now run by the children of the of the last owners, who, after spending a number of years in the culinary and drink scene in San Diego, have made returning to the Ranch and influencing it with their unique approach their life's ambition.
The TAVERN at White Stag Farm: This location is not what you'd expect! Only open from Wednesday to Saturday, this is a from scratch kitchen and the menu changes often. So, the best way to know when they are making your favorites is to follow their Facebook page. However, even without, their meals don't disappoint. They do great scallops, steaks, duck, walleye in the fall and early winter they do game night menus. You may even catch them brewing a pot of Glogg to keep us northerners warm on cold winter eves.